WHY COME
TO
THE WOOD SHED?
The big box stores are good at selling plain, run-of-the-mill wood. Our product is different and yet our inventory is large. Imagine a diverse resource of specialty wood in one place.
Off the beaten track, coming here is more an exciting afternoon adventure than a quick stop at the lumber yard.
But it's a trip worth making.
Give yourself some time to browse.
You're gonna need it!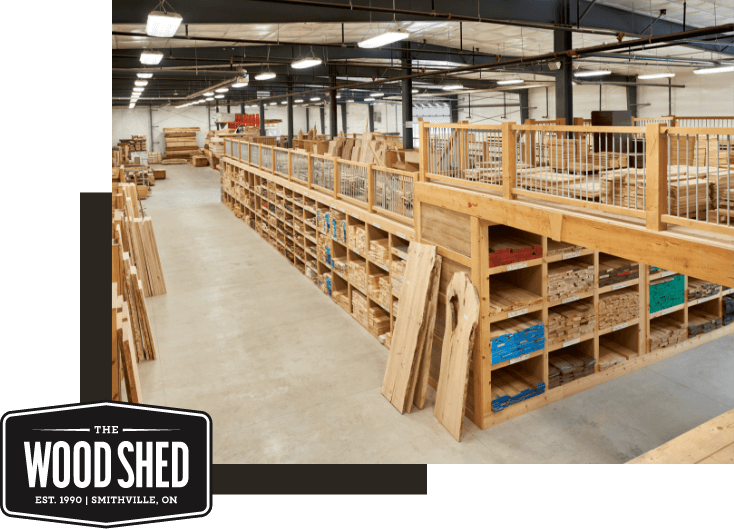 A member of The Wood Shed team since 2015, Brendan oversees shop production, custom projects and all stock processing for the retail store.

A member of The Wood Shed team since 2018, Cory oversees the warehouse department and lumber and sheet good purchasing.

Customer Service Representative

Starting with The Wood Shed team in 2018, Leanne is responsible for day to day front counter sales, quoting, estimates and customer inquiries.

Customer Service Representative

Spencer joined The Wood Shed team in 2021 and oversees front counter sales, quoting, estimates, customer inquiries, and outgoing deliveries.

A member of The Wood Shed team since 2013, Dan oversees the office department and daily storefront operations.
James DeBoer
The Wood Shed was started in 1990 in Smithville, a small town located in the Niagara region of Ontario, Canada.
A personal interest in furniture and hobby woodworking led the owner of The Wood Shed, James Deboer, to begin harvesting his own wooded farm lot. With a keen eye for specialty wood and a sense of what people desired, exotic wood species were soon added to the ever-growing "woodshed" inventory. Over the years the wide-ranging collection grew into a full-fledged business that employs 15 people in customer service and warehouse production.
The Wood Shed moved into their brand new facilities at 2932 Thompson Road in Smithville in 2018. The property includes a modern storefront and separate production areas, with over 40,000 square feet of warehousing, store, and production.
Today, The Wood Shed houses a vast inventory of both domestic and exotic wood, with customers driving from hours away. But, as The Wood Shed continues to grow, the easy-going, self-serve, "let's-talk-wood" atmosphere remains. 
While we're happy to chat with you online and over the phone, the best way to experience The Wood Shed is to come and see for yourself!
PHOTOS FROM THE WOOD SHED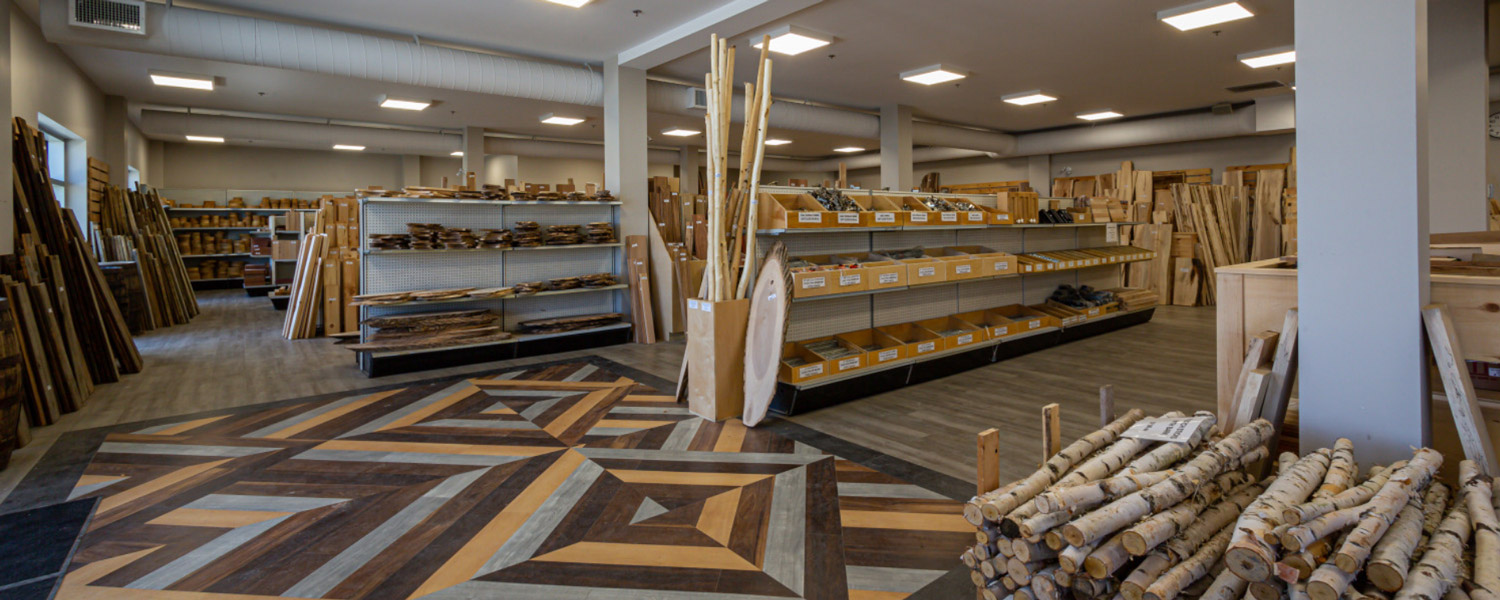 THE BEST WAY TO EXPERIENCE THE WOOD SHED
IS TO COME OUT AND SEE FOR YOURSELF
So what's your project? Perhaps it's a birdhouse for a school project or a big professional job that needs something special. Maybe it's that piece of furniture for the house you've always wanted to build but are waiting for just the right product. Whatever you're looking for, we want to hear about it. You never know what you might find here – there's always something new!
For enthusiasts of all kinds, The Wood Shed is a one-of-a-kind supplier. If you love to look at, talk about, and work with wood, it's time to head on over to The Wood Shed.
We'll meet you out back.